Inner Balance Restorative Powder
In stock
Pickup available at Beauties Lab
Usually ready in 4 hours
Inner Balance Restorative Powder
Beauties Lab
Pickup available, usually ready in 4 hours
10 Avenue Laurier Ouest
Montréal QC H2T 2N3
Canada
+15142400847
why we love it
We love that it's as nourishing as 10x that of a vitamin capsule, and the pineapple-mango flavor is so yummy!
Inner Balance is a restorative blend that combines the gut-health benefits of pre/probiotics with hearty greens, liver tonics, and adaptogenic herbs, all working together to replenish healthy nutrients, restore balance and strengthen your resiliency to underpin your overall well being and longevity.
With one nourishing teaspoon of Inner Balance equal to 10x that of a vitamin capsule, its comprehensive all-in-one formula replaces many of your immunity-boosting and health-promoting vitamins that can be easily integrated into your daily lifestyle.
Naturally flavoured with pineapple and mango.
BENEFITS 
Improves gut-health and digestion
Restores healthy gut flora and combat a 'leaky gut'
Protects against oxidative damage and inflammation
Renews energy and vitality by replenishing healthy nutrient levels
Strengthens resiliency by returning your body to a state of balance
Supports your body's natural cleansing and detoxifying capacity
Supports immunity at times of high stress when you need it most
Nourishes your beauty from within for a strong, resilient body
Supports your well being and longevity

Vegan

Gluten-Free

Non-GMO

All-Natural Plant-Based Wholefoods

Made with 85% Organic Ingredients

No Artificial Flavours, Preservatives & Colours

Proudly Canadian
SIZE
150g. 30-day supply.
Mix 1 teaspoon of AURA Inner Balance with the AURA frother in the cold beverage of your choice. Once opened, please store in a closed cabinet or space and/or in the fridge to keep the efficiency of the probiotics in the formula intact!

Use up to 2 teaspoons per day. We recommend using 2 teaspoons if you're feeling more tired than usual that day. :)

Add the AURA Wildberry Hibiscus Collagen in your drink to make it even yummier & elevate your nutritional wellness.
Organic Prickly-Pear (Opuntia ficus-indica, fruit), Organic Kale (Brassica oleracea var. viridis, leaf), Organic Spinach (Spinacia oleracea, leaf), Organic Broccoli (Brassica oleracea var. italica, whole), Organic Apple (Malus domestica, fruit), Organic Dandelion (Taraxacum officinale, root) 4:1 extract, Organic Celery (Apium graveolens, whole), Organic Beet (beta vulgaris, root), Organic Sprouted Mung Bean (Vigna radiata var. radiata, seed), Organic Chlorella Broken Cell (Chlorella vulgaris, whole), Organic Holy Basil (Ocimum tenuiflorum, leaf) 20:1 extract, Organic Ginger (Zingier officinale, rhizome) 4:1 extract, Milk thistle (Silybum marianum, whole) (80% Silymarin), Turmeric (Curcuma longa, whole) 25:1 extract, BioPerine® (Black Pepper (Piper nigrum) extract 95%), AuraFlora™ Probiotic Blend 7.5 billion CFU (Bifidobacterium Breve, Lactobacillus Rhamnosus, Saccharomyces Boulardii, (LactoSpore® (Bacillus Coagulans)), Natural Pineapple Flavour, Natural Mango Flavour, Organic Stevia Leaf Extract.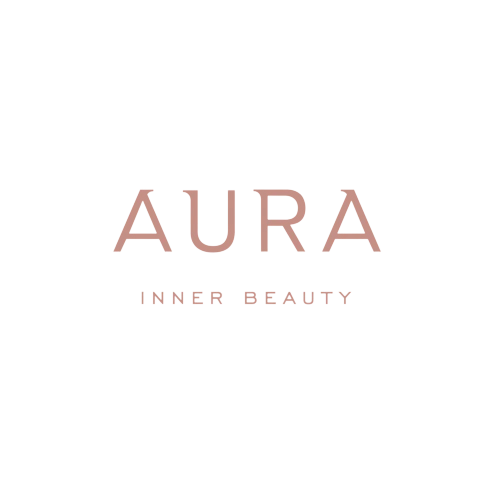 About the Brand
AURA INNER BEAUTY
AURA Inner Beauty is a wellness brand from Vancouver, BC. AURA specializes in creating premium inner beauty supplements that help nourish your body from within. Their philosophy? Beauty goes beyond skin-deep.